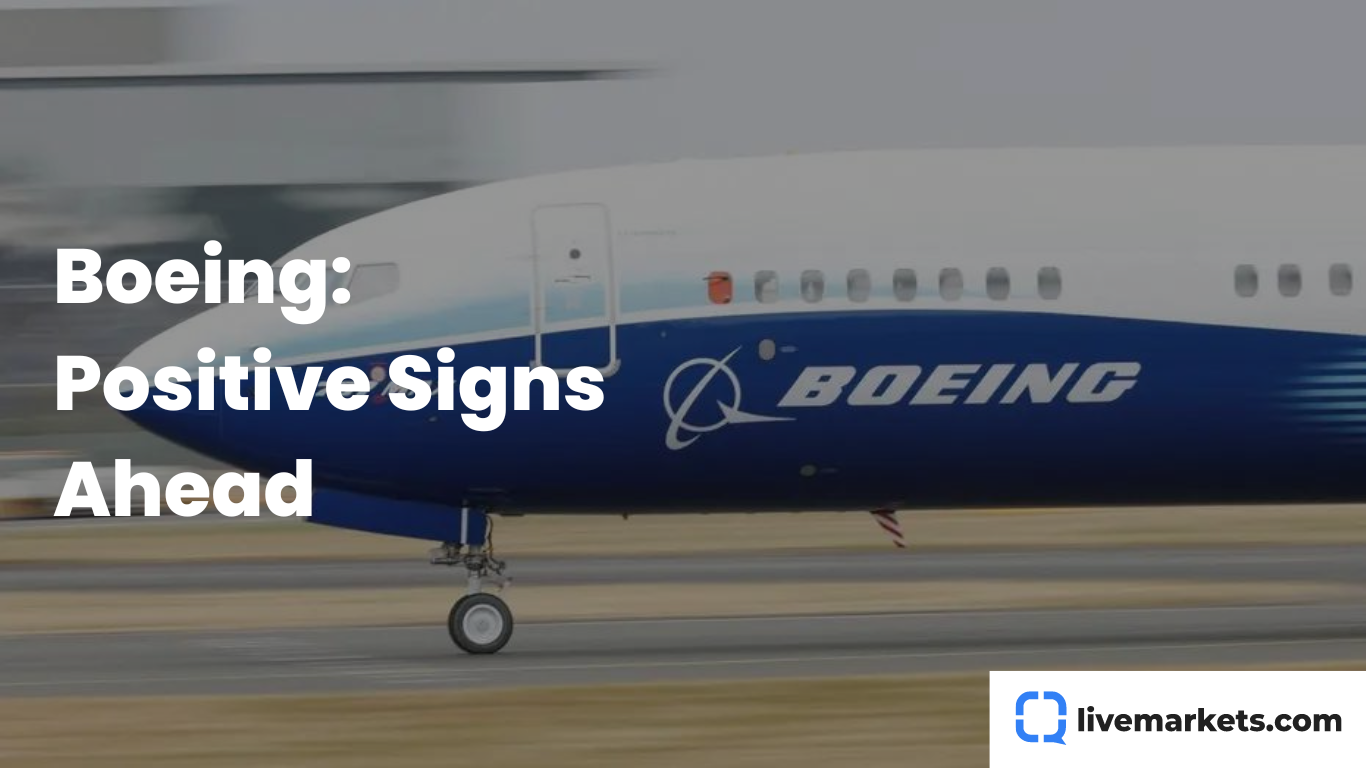 Introduction
Boeing investors have had a tumultuous few years. The company has been hit hard by the 737 MAX grounding, which lasted for over a year and a half, and the Covid-19 pandemic, which caused a sharp drop in air travel demand. However, there are signs that the company is starting to recover and as it prepares to release its fourth-quarter numbers on Wednesday, there is a reason for investors to be optimistic.
Free Cash Flow
One of the most important indicators of a company's financial health is its free cash flow. This is the cash a company generates after accounting for capital expenditures, and it is a key metric for investors as it measures a company's ability to generate cash and pay dividends or buy back shares.
Wall Street is currently forecasting quarterly free cash flow of $2.9 billion for Boeing. This is a significant improvement for the company, as it has only generated positive free cash flow in two quarters out of the past 14. The 737 MAX grounding and the Covid-19 pandemic have had a major impact on free cash flow, with the company burning through around $5 billion a quarter at the height of the pandemic.
Earnings and Sales
In addition to positive free cash flow for a second consecutive quarter, analysts are also projecting fourth-quarter adjusted earnings per share of 17 cents from sales of $20 billion for Boeing. Looking ahead, Wall Street is expecting earnings per share of about $2.74 from roughly $81 billion in sales in 2023, with free cash flow projected to be about $4 billion for the year.
The company's better-than-expected performance in recent quarters indicates that it is recovering from the 737 MAX grounding and the Covid-19 pandemic.
Plane Deliveries
One of the key drivers of the company's improving performance is an increase in plane deliveries. Analysts expect Boeing to deliver more than 600 jets in 2023, up from 480 planes delivered in 2022. While the company is not yet back to pre-pandemic levels of commercial jet deliveries, the trend is heading in the right direction.
Stock Performance
Shares in the company have risen 11% year to date and 48% over the past three months, outpacing the broader market. Options markets are suggesting that shares in the company will move by around 5% following the earnings report.
Management Outlook
Management will host a conference call at 10:30 a.m. Eastern time to discuss the company's results for the quarter and provide insight into management's plans going forward. This will give investors an opportunity to not only hear from the company's leadership directly but also gain a better understanding of management's strategy and outlook.
Conclusion
In conclusion, while Boeing has experienced difficulty over the past few years, there are signs that it is starting to recover. The forecast of positive free cash flow for a second consecutive quarter and an expected increase in earnings per share, sales and plane deliveries all indicate a promising future for the company. While the stock has performed well in the past few months and appears poised to continue increasing in value, investors should not ignore the management's outlook on the industry trends–which may have an impact on Boeing's performance.
Investors should note that the market is volatile and can be affected by a wide range of factors, including economic data releases and geopolitical events. As always, investors should conduct their research and make decisions based on their risk tolerance and investment goals. However, positive indicators for Boeing's future performance should not be ignored, nor should the company's recovery from the recession be overlooked.